What is WPN-XM?
WPN-XM is a free & open source web server solution stack for professional PHP development on the Windows platform.
It is a modern web stack leveraging state-of-the-art components.
In order to develop PHP web applications, a programmer needs to use an operating system, web server, database, and PHP as programming language. If your operating system is Windows, then this solution stack might be the right choice for you.
WPN-XM is a selection of software components bundled and preconfigured in an easy to install software distribution to create a professional PHP development environment. The base of the stack consists of NGINX as the web server, MariaDB as the database and PHP as the scripting and programming language.
For raising the stack to a professional level XDebug, uProfiler and Webgrind were added for debugging and profiling purposes. Next to the caching solutions Memcached and APC.
What does WPN-XM stand for?
WPN-XM is an abbreviation formed from the initials of software component names.
W - Windows (operating system)
P - PHP (scripting & programming language)
N - NGINX (web server)
X - XDebug (debugger)
M - MariaDB (database)
WPN-XM is simple yet powerful.
Patron, thank you for donating!
The WPN-XM Sever Stack is an open source product, provided to the community free of charge. Many man hours of blood, sweat and tears and sleepless nights have gone into it in order to deliver you a quality product. If you like it, please give us a donation. You are welcome to send cash donations through the following channels:
Donate via PayPal
Donate via Gratipay
Donate via Flattr
Donate via Bitcoin
12BfFmg1WaSTdoRAEm2fGP6E3PU8JhxHPL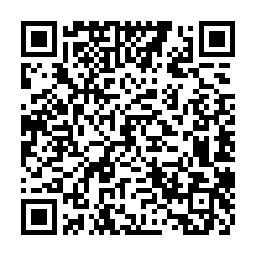 Contributors
Get involved..
Feel free to contact us and get involved in the development of WPN-XM. Our repository is located over at GitHub.
Please open a user account over at Github in order to work with us on WPN-XM.
You can also support the project in other ways, such as pull requests, adding your ideas on open issues or blogging about WPN-XM ;-).
JetBrains sponsors the WPN-XM project with licenses for PhpStorm.
Legal Information (Imprint / Impressum )
Verantwortungsbereich
Die nachstehenden Informationen enthalten die nach deutschen Gesetzen vorgesehenen Pflichtangaben zur Anbieterkennzeichnung, sowie wichtige rechtliche Hinweise zur Internetpräsenz des WPN-XM Projekts : "http://www.wpn-xm.org".
Herausgeber / Anbieter nach § 5 Telemediengesetz (TMG):
Anbieter dieser Internetpräsenz ist im Rechtssinne das Entwicklerteam von WPN-XM.
Inhaltlich Verantwortlicher ist: Jens-André Koch.
All products names, company names, brand names, trademarks and logos are the property of their respective owners.
Kontakt
Adresse:
Jens-André Koch
Jahnstraße 36
17033 Neubrandenburg
Bundesrepublik Deutschland
Telefon: (DE) 0172 - 966-0273
(Der Anruf ins Funknetz ist kostenpflichtig. Es entfallen Verbindungsentgelte gemäß der jeweiligen Gebührentabelle der verwendeten Telefongesellschaft.)
Email: jakoch[at]web.de